Kingfisher Caravan Park - Hampshire
Town: Gosport

Open: All Year

Contact Kingfisher Caravan Park

<! - End->



Phone: 02392 502611


<! - End->
<!-This will desplay website and url if its higher than rank 7 ->

Kingfisher Caravan Park has been voted as

based on 4 Reviews


Kingfisher Caravan Park offers the following accommodation

Residential Park Homes, Privately owned holiday homes, Holiday Caravans for hire, Pitches for touring caravans, Pitches for Tents, Pitches for Motorhomes,

Kingfisher Caravan Park is situated near Stokes Bay in Gosport, Hampshire. It is just a short walk away from a beautiful pebble beach, with views across the Solent to the Isle of Wight. The park covers a full 14 acres, and comprises of mainly flat grasslands, river, shrubs, trees, flowers, with footpaths, roads and utility buildings in its design.

Please click on tabs below for more information.


Description & Facilities

Gallery

Directions

Local Area
Accommodation & Prices

Reviews & Award

s
Kingfisher Caravan Park offers the following facilities.
Electric Hookup available on some or all pitches - Enjoy the benefits of a mains power supply to your tent or caravan
Gas Cylinders available to purchase or exchange on site
Car parking available beside caravans
Toilets and Showers available on site
Washing up facilities available
Public telephone - There is a public telephone available on the site
Launderette available on site
There is a club and / or bar available on the site
There is a restaurant on the site
There is a games room or games area on site
Fishing is available on the site or nearby
Water sports are available on the site or nearby
This site near a beach
Golf on or near the site
Tennis Courts on or near the site
Horse Riding on or near the site
There is a shop on site to buy food and other essentials
Well behaved dogs are welcomed on this site
Address
Kingfisher Caravan Park
Browndown Road
Stokes Bay

Gosport
Hampshire
PO13 9BE
England

Telephone: 02392 502611
Fax:02392 583583
The owner of this site has not yet submitted directions
Local Area
No information on the local area has been submitted for this site
Local Information & Businesses
For the latest information on holiday accommodation and units accepted on this site please visit the website
For the latest price information please visit the parks website
Awards:
Visitor Reviews for
Kingfisher Caravan Park
We have 4 for Kingfisher Caravan Park. A maximum of 20 reviews are detailed below for Kingfisher Caravan Park to ensure that this page is not too slow to load for you.
Reviewed by: John Rowley
Date of stay: May 2011
On first inspection static caravan seemed OK. Closer inspection revealed the lack of cleanliness -dog hairs in the carpet which was filthy. Cob webs everywhere. A glass full of cigarette ends hidden behind the microwave. Dust on all shelves. Pots & pans required scrubbing prior to use. Rubbish under the beds. Grease around the stove & bench. Nothing provided to light the gas stove. The park required a Hundred Pound deposit which was refundable after inspection by staff prior to leaving. That was a joke considering the state of the place when we arrived. Cost of laundry, dryer & iron was also too dear. Would not stay there again and we will actively encourage others not to stay there.

---

Reviewed by: Anon
Date of stay: May 09

---

Reviewed by: Anon
Date of stay: Aug 09

---

Reviewed by: Anon
Date of stay: 2009

---
Have you been to Kingfisher Caravan Park? Please submit your review so that others can benefit from your experience.
Important note: Information provided here about Kingfisher Caravan Park is based on our best knowledge. However, please check with Kingfisher Caravan Park before booking to ensure that you have the information required. Reviews are the sole views of the contributor and do not necessarily represent the views of CampsitesandCaravanParks.com or Kingfisher Caravan Park.
This is a free listing. To upgrade please visit add/amend site page
If you are the owner of this site you can include our add our votes to your own website free of charge. Just use the code here. The reviews on our site also may show up on search engines using the information below...
Kingfisher Caravan Park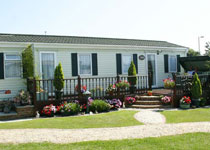 based on
4
ratings.
4
user reviews.