Clippesby Hall - Norfolk
Town: Clippesby

Open: 01 April - 31 October

Contact Clippesby Hall

<! - End->



Phone: 01493 367800


<! - End->
<!-This will desplay website and url if its higher than rank 7 ->

Clippesby Hall has been voted as

based on 6 Reviews


Clippesby Hall offers the following accommodation

Holiday Lodges for hire, Pitches for touring caravans, Pitches for Tents, Pitches for Motorhomes,

Clippesby Hall's award winning touring and camping facilities are spread over 8 distinctive areas, providing you with a choice between more secluded individual pitches set into the natural woodland, and more open, family-oriented lawns, most with electricity connection available.

Please click on tabs below for more information.


Description & Facilities

Gallery

Directions

Local Area
Accommodation & Prices

Reviews & Award

s
Clippesby Hall offers the following facilities.
Electric Hookup available on some or all pitches - Enjoy the benefits of a mains power supply to your tent or caravan
Water Hookup available on some pitches- also known as serviced pitches. Enjoy a mains water supply for your touring caravan or motor home. Save time and effort refilling your water barrel
Drains hookup available on some pitches- save emptying your waste water tank as your caravan or motorhomes waste pipes connect to a drain on the pitch
Gas Cylinders available to purchase or exchange on site
Car parking available beside caravans
Toilets and Showers available on site
Washing up facilities available
There is a club and / or bar available on the site
There is a restaurant on the site
There is a Take Away on the site
There is a childrens play area on site
Outdoor Swimming Pool on site
Fishing is available on the site or nearby
Cycle hire is available on or near the site
Tennis Courts on or near the site
Horse Riding on or near the site
Well behaved dogs are welcomed on this site
WiFi or internet is available on parts or all of the site
Address
Clippesby Hall
Hall Lane


Clippesby
Norfolk
NR29 3BL
England

Telephone: 01493 367800
Fax:01493 367809
The owner of this site has not yet submitted directions
Local Area
No information on the local area has been submitted for this site
Local Information & Businesses
For the latest information on holiday accommodation and units accepted on this site please visit the website
For the latest price information please visit the parks website
Awards:
Visitor Reviews for
Clippesby Hall
We have 6 for Clippesby Hall. A maximum of 20 reviews are detailed below for Clippesby Hall to ensure that this page is not too slow to load for you.
Reviewed by: Anon
Date of stay: September 2009

---

Reviewed by: Anon
Date of stay: May 09

---

Reviewed by: Anon
Date of stay: May 09

---

Reviewed by: Anon
Date of stay: Jul 09

---

Reviewed by: Anon
Date of stay: Jul 09

---

Reviewed by: Anon
Date of stay: Aug 09

---
Have you been to Clippesby Hall? Please submit your review so that others can benefit from your experience.
Important note: Information provided here about Clippesby Hall is based on our best knowledge. However, please check with Clippesby Hall before booking to ensure that you have the information required. Reviews are the sole views of the contributor and do not necessarily represent the views of CampsitesandCaravanParks.com or Clippesby Hall.
This is a free listing. To upgrade please visit add/amend site page
If you are the owner of this site you can include our add our votes to your own website free of charge. Just use the code here. The reviews on our site also may show up on search engines using the information below...
Clippesby Hall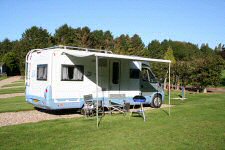 based on
6
ratings.
6
user reviews.